October 30, 2017
7 Tips for Hiring an Effective Restaurant Manager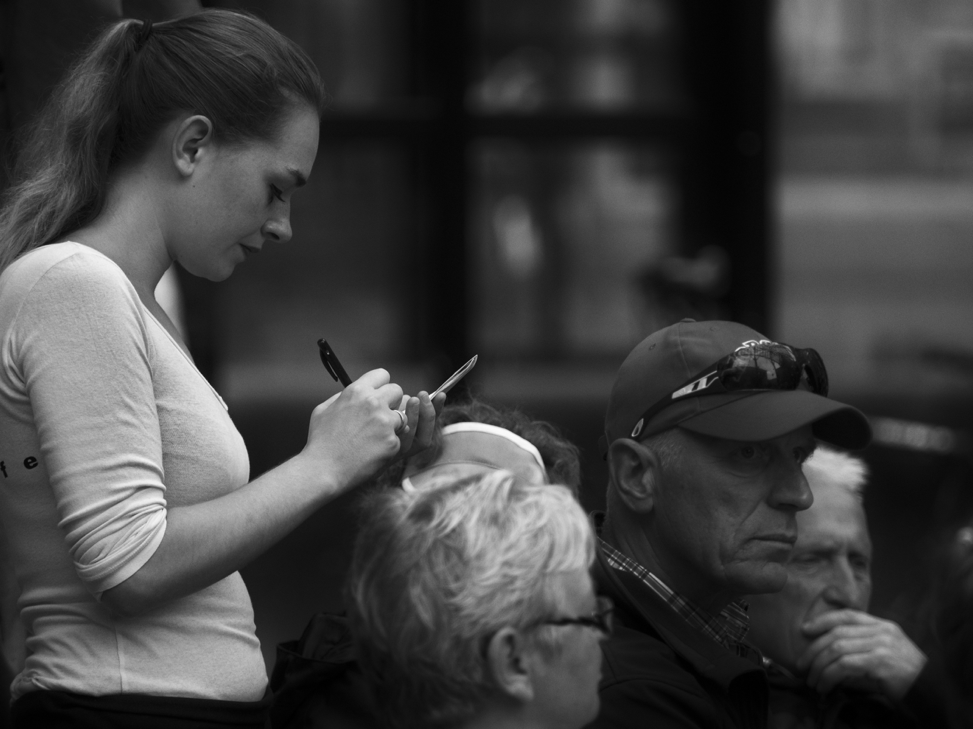 You're ready to hire a restaurant manager. You want someone who's effective, a good leader, and a team player. It's clear that there are plenty of job boards available to aid in your recruiting efforts. Finding the right candidate, however, goes beyond bringing them in for an interview.
Before you begin the search for an effective restaurant manager, there are several factors you must take into account to assure you're hiring the best fit for your restaurant. Here are some handy tips to ensure you're doing the most to recruit the most effective restaurant manager in your hiring pool.
Don't Jump Straight into Recruiting
No employee can be effective if you're not sure what you want them to do. Before you begin the recruiting process, make sure you know exactly what tasks and responsibilities your restaurant manager will have. Narrowing down what you want will make it easier to screen possible candidates by experience, skills, and proficiencies prior to taking the time to partake in a lengthy interview process.
Going beyond your newspaper's local classifieds section or an online posting may open up your opportunity to a broader, wider audience that will allow you to meet more candidates and find the best fit.
Figure Out What Your Team Needs
Your staff is experienced with how the day-to-day of your restaurant and they're bound to know what they need. A great idea is to ask your existing staff what they would like to see in a new restaurant manager. Your team may be able to suggest questions that will ensure your candidate is up for the job as well as remind you of other administrative duties and managerial tasks that the new candidate can take up in the new position.
Look Local
Searching for candidates can be difficult, but a simple "Help Wanted" sign in the window can often have its payoff. Not only does it attract people in need of positions, but patrons who frequent your restaurant and are well-networked within the area may be able to naturally help you find the perfect candidate. If you are able to connect with people and let them know about the availability of the position, you may be surprised by the candidate that comes your way.
Ask the Right Questions
Now that you know exactly what you want from your manager, it's time to prepare and tailor your interview questions to draw out the answers you're looking for. Mock scenarios, discussions of experience, and even simple conversation skills can tell you a lot about how they will mesh with the workplace.
Remember that hiring a restaurant manager is a more intense process than hiring wait staff. The interview should be full of in-depth questions about their qualifications, skills, and experiences. Do not be afraid to ask complicated questions to find out how your candidate solves problems and thinks on their feet.
Know the Right Qualities
While an effective restaurant manager is obviously a strong leader, this isn't the only quality fundamental to the perfect candidate. An effective restaurant manager is a swift problem solver, is able to communicate efficiently, and can easily adjust to the needs and personalities of all customers.
Make a list of qualities you're looking for in an effective restaurant manager. When you finish the interview, look to your list and determine if the candidate has met the standards you've established.
Make the Opportunity Worth It
Employees work more efficiently when they are treated well and paid well. Ensure that your manager is being compensated well for the amount of work and diligence you want them to put into the position.
As one of the key members of your team and a face of your brand, you must ensure that they are paid as such and feel as if they are valued. Overall, keep the salary in line with the competition. If possible, aim for a higher salary.
7.. Consider Hiring from Within
75% of surveyed restaurant employees left previous employment voluntarily in search of opportunities to grow and advance in the industry. One of those eager employees could be on your team already. When looking to hire an effective restaurant manager, consider making the opportunity available to your own employees.
Conclusion
Don't feel overwhelmed. While hiring a restaurant manager is a serious and daunting task, you can overcome obstacles with help from your own hiring skills, your community, and your team. There are plenty of ways to ensure that you're hiring the best of the best and with patience, you may be able to find the perfect fit for your establishment